Hiring a contractor can sometimes be a daunting task especially if you've never hired one before or you've had a bad experience in the past. Here's 7 questions to ask and get good answers to BEFORE hiring someone to work on your home.  There's rarely a 100% guarantee that who you hire will do a good job, but the more information you can get to help you make the decision of who is the best fit for your job, the better chance of a positive outcome.
1. Are you licensed and insured?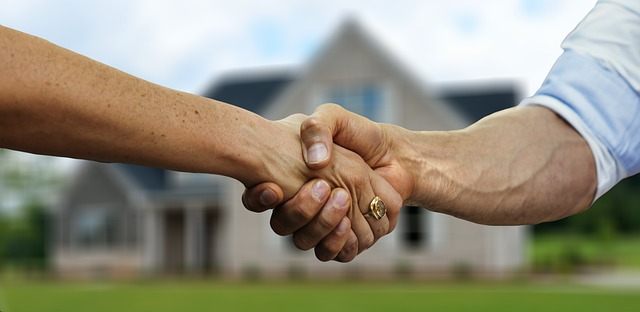 It's important for any contractor you hire to be licensed and insured. The license insures he/she has the skill and knowledge credentials required in the state where they perform work and the insurance ensures that you will be protected if a damageable accident occurs while work is occurring on your property. Ask for a proof of both before agreeing for work to begin.
2. How long have you been in business?
Your best bet is a contractor whose full-time business is contracting. Unfortunately, there are those in the field who have full-time jobs in another field and do contracting on the side. While they may be good at what they do, because it is a side business, it doesn't always get their full attention. These are the people that make an appointment to do an estimate and then cancel at the last minute or don't show up at all. If they do show up, give an estimate and you accept it, the work may or may not start and finish when promised.
3. Where is your office? What is your physical address?
This one is surprising to some, but if you think about it, it makes perfect sense. A physical address reflects stability in business and a P.O. Box does not. You may not be able to reach this person if there is an issue after the work is done or even worse, during.
4. How is your work guaranteed?
You should have a good understanding of what you can expect if the outcome of a contractor or his/her sub-contractor's work is not what you agreed to or there are issues related to the work completed. Get it in writing and ensure it includes a warranty length and details of coverage.
5. Do you have a list of references?
If a list of references including name, contact information and the type of work that was done cannot be given quickly and confidently, do not hire the contractor. It's not enough to get the information, contact the references! Ask about quality of work, efficiency (i.e. did they complete the work within the agreed upon time frame) warranty work, and professionalism (i.e. did they clean up after themselves, were they and any sub-contractors polite and respectful, etc.). If you have any hesitation after speaking to references, keep looking.
6. How do you communicate with your customers?
Maintaining good communication with a contractor while work is being completed is essential. Find out what his/her main method of staying in touch during a job is, email, phone, text, etc. What is their process if something changes and they need to get in touch with you or if you need to make a change and need to get a hold of them?
7. What does a typical work day look like?
What time do they arrive for work to begin? What time do they leave? How many people can you expect at your home at any given time during the job? Answers to these questions will help you let them know what will work for you and what will not. If a work crew running equipment at 6:30 am is not okay with you, don't be afraid to say so. If the contractor tries to talk you into it or refuses to change it, move on.
Getting ready to hire a contractor and have a question that isn't covered here or have an experience that others can learn from? Leave it in the comments below! Coming soon, I'll outline some red flags you may observe in a potential contractor that may be a sign he/she is not a good choice. Stay tuned!