Kitchen Trends 2019
What's for supper? Where's the popcorn bowl? When is the soccer game? Do we have any ice cream? Where can we find the answers to all these questions? The kitchen!  It is the hub of most homes, the source for our items of sustenance and where we gather together. To help you with your home hub, read on for the latest in kitchen trends and resources. Plus, keep your eyes open for something that might help with that question of what's for supper!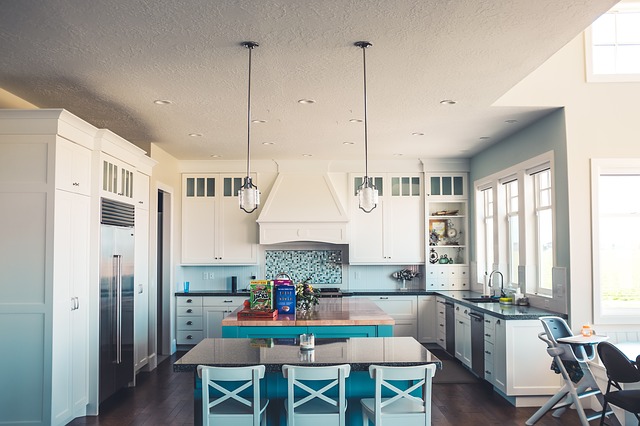 Colors – While natural and neutral colors, such as white, grey and pastels, have been the recent trend and are still a popular pick, more rich colors are making an appearance in kitchens now. Hunter green, black, and navy are finding themselves on cabinets and accents creating a more warm, cozy and even luxurious feeling in the hub.
Sinks/Fixtures – Stainless is what most of us think when it comes to the kitchen sink but there are various other finishes that are noticeable for 2019 and the faucet has moved into the world of technology. Think touch free!
Storage/Organization – Two words: concealed and personalized! Storage and organization trends in the kitchen promote cleverly hidden pantries, shelving and drawers that reflect your personal hub style. Do you like to cook and have every size stock pot known to man? Deep drawers next to your stove would be a great pick!
Countertops – Granite is still classic and readily available. However, there are some other options getting attention now such as stone for a more natural look, concrete for a more industrial feel, and marble for luxury.
Backsplashes – In 2019, it's not just the type of backsplash – tile is still trending (see a tile backsplash DCI recently installed here) – but it's the size. Traditionally backsplashes go from counter to cabinet. Trends are showing single slab backsplashes and also full height from counter to ceiling!  Also, traditional subway tile move over and make room for tile that looks handmade or hand painted!
See examples of these trends and more over at House Beautiful and Elle Décor.
Now, for that question, what's for supper? The one recipe that the "Mrs." in DCI gets asked for most often is homemade chicken soup. Click here to see that recipe and for the  key to its yumminess, homemade stock, click here!