We have a goal in the DCI home of self sustainability. It goes hand in hand with the DIY home improvement resources and services we provide for our readers.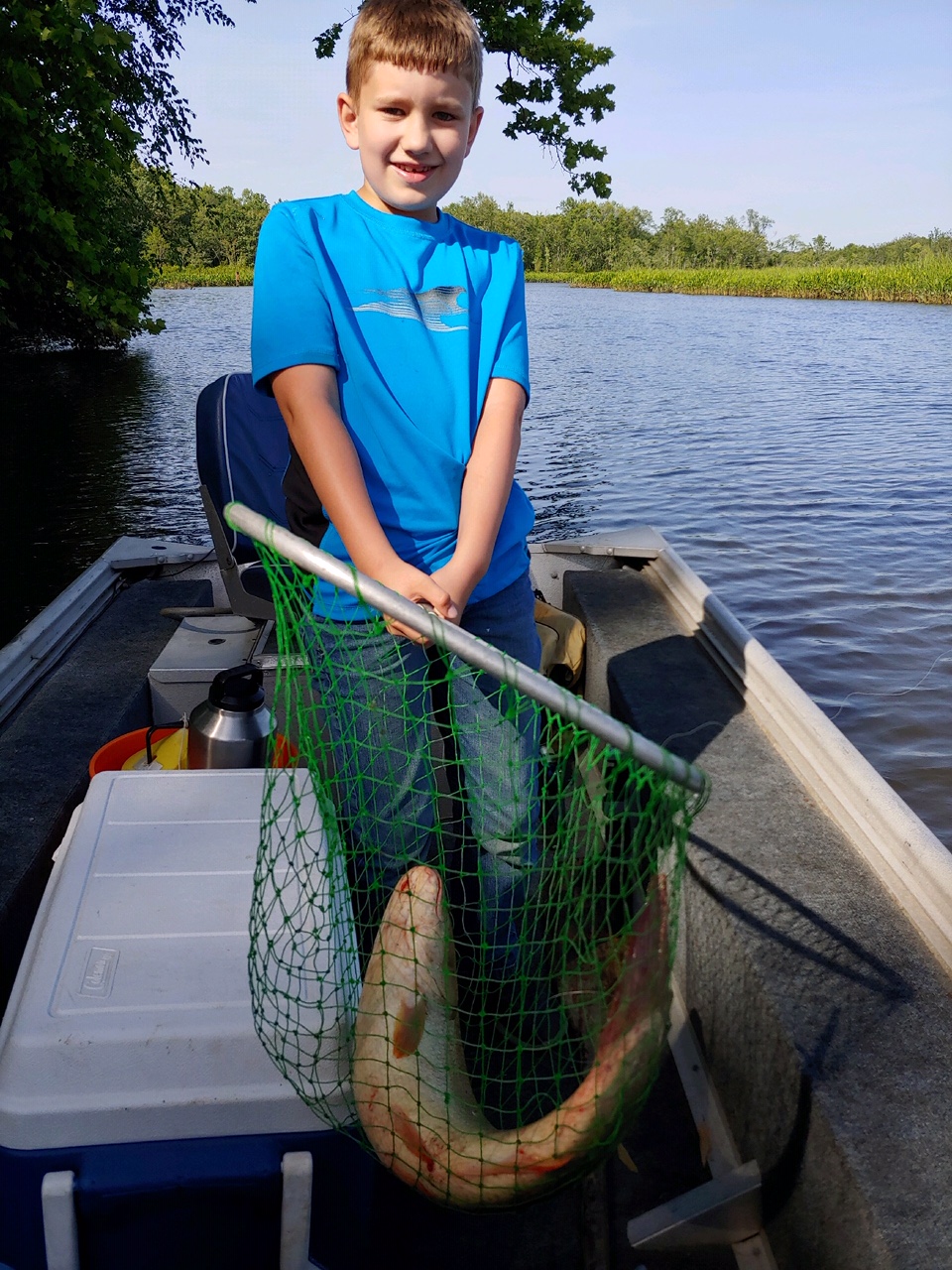 We also want our children to understand that being able to provide for yourself is a really good thing with so many positive returns. We are not fully there yet, but we are making good strides toward it. Happily, we had an unplanned lesson in self sustainability just this past weekend. James has a small jon boat and it was a gorgeous day here in central Virginia, perfect for a ride on the water and a little fishing. We all enjoyed a little DIY stress relief out in nature, you can read more about doing that yourself here, and in the end we came home with 6 large fish! Our son caught 4 of them himself!
We fried them up last night and put them on the table alongside cabbage and squash from my mom's garden and some grits from the grocery store. Like I said, we're not totally self-sustainable yet! As we enjoyed our dinner, our son kept retelling the stories of the catch all the while scarfing more fish. I finally said to him, "It feels good knowing you are eating what YOU got for yourself, doesn't it?" – BIG SMILE with fish and grits all around it – "Yes, mom, yes it does!" Score 1 for self sustainability!
Helping your children begin to understand the meaning of self sustainability can begin with small steps. In fact, that's the best way to adopt anything new into your home, one small step at a time until it becomes a natural part of the way you live. Here's a few ideas on how to introduce and nurture self sustainability with your family.
Read About It!
What better way to engage your kids then reading to or with them about self sustainability. Pick books on their level and/or with characters they are familiar with and like. Some of these books are available at your local library or for free with a Kindle Unlimited subscription. You can try it for free for 1 month here!
Do it With Them!
The true understanding of what it means to provide for oneself becomes real for a child when they experience it themselves even in a small way. When they eat the strawberry off of the plant they grew or buy something with the money they made from their lemonade stand or play with the awesome rocket they made out of the recycled water bottle another seed is planted. The seed of self sustainability grows as they do!
Have you had success making self sustainability a part of your home? Put it in the comments below! We'd love to hear about it!
The links to external sites in this post are affiliate links, and we will be compensated when you make a purchase by clicking through our links.