The screened porch to sun room project that DCI has been working on for the past month or so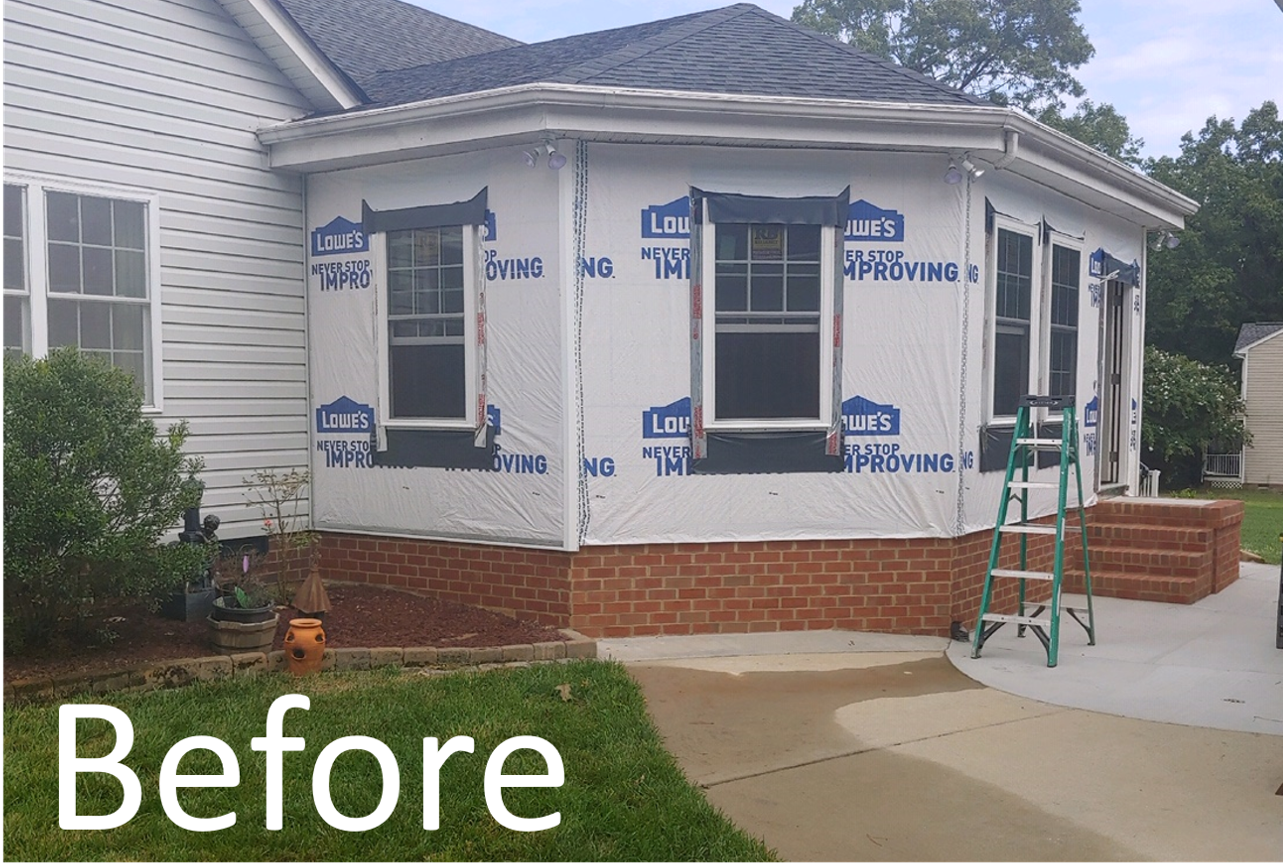 is coming along nicely. You can see the latest progress here! The electricians are running wire this week and James is focusing on finishing the exterior with siding. The correct siding on the exterior of a home, shed, workshop, etc. can make all the difference in that project's finished appearance. It is also a project that most DIYers with a few pointers could easily do themselves. In this post, we're going to talk about the different types of siding suitable for most residential jobs.
I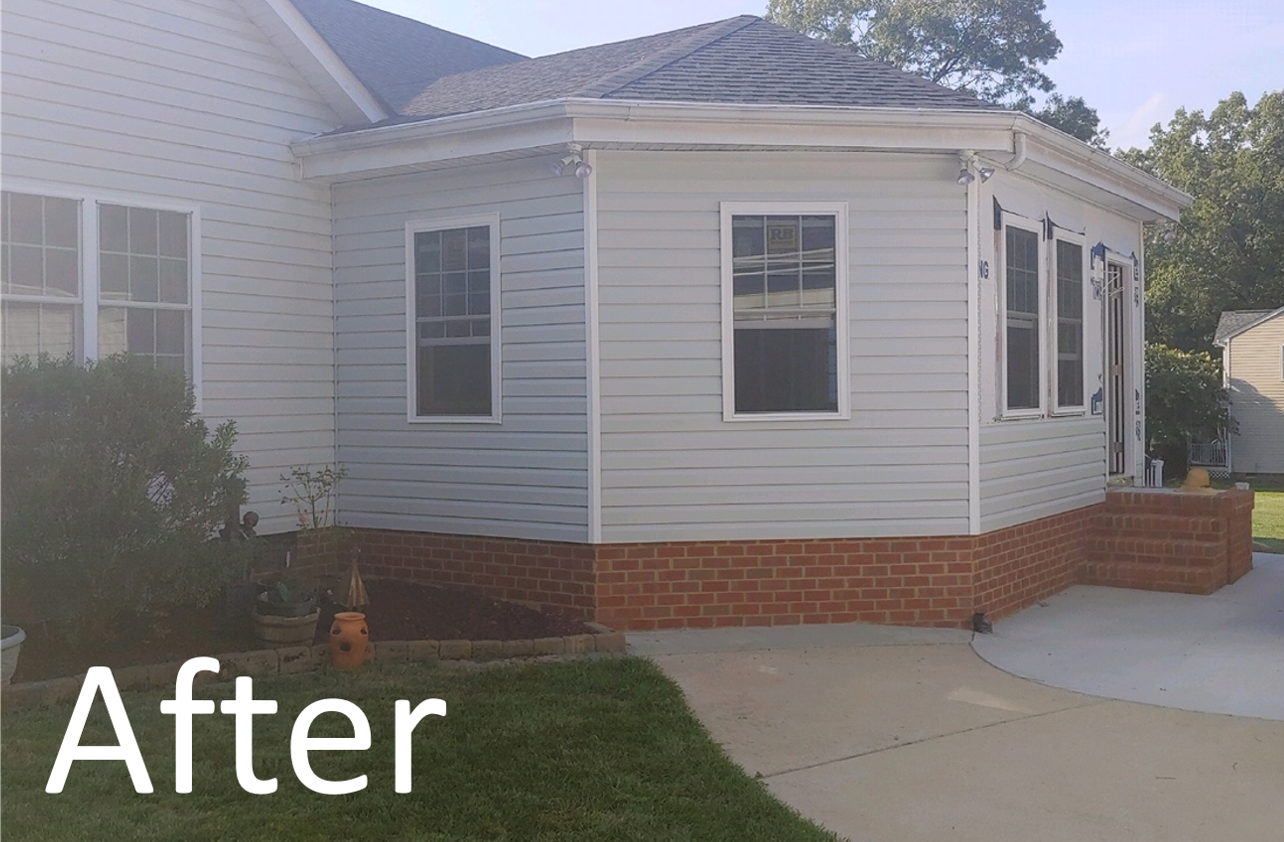 n a follow-up post, we'll outline the step-by-step instructions for installing siding. There are multiple types of siding that can be used on a home project. They all have pros and cons and unique appearances.
James used vinyl siding on this project. Here's the details on vinyl plus two other types of popular siding that you could choose from for your home:
Vinyl
Made of plastic, vinyl siding is the most popular choice for home owners.
Pros – low maintenance, durable, easy to clean, many color and texture choices, low cost, help with energy efficiencies
Cons – water resistant, but not water proof, it must be installed correctly or water can creep behind causing mold and mildew, color choice is permanent, it cannot be painted and color can fade over time
Cost – $90- $150 per 100 sq./ft
Wood
Made of woods such as spruce, pine, fir, cedar, and redwood
Pros – easy to replace with small pieces rather than large panels, can be painted in limitless colors or stained, its light weight making it fast and easy to install
Cons – it MUST BE MAINTAINED – repainted (4-5 years) or re-stained (2-3 years), termites can cause significant damage, trapped water can cause rot, and not fire resistant
Cost – $50-$200 per 100 sq./ft
Fiber Cement
Composite material made of cement reinforced with cellulose fibers (wood, sand and cement)
Pros – made to look like real wood but more durable and rot and chip resistant for up to 15 years, easy to maintain and comes in a variety of colors and textures, accepts paint readily.
Cons – heavy to install, expensive, has to be repainted every 12-15 years, color is only on top layer, if chips are noticeable and have to be repainted.
Cost – $100 per 100 sq./ft
See examples of all of these here!
Have a question or an experience with siding to share? Post it in the comments below. Coming up soon, how to install siding! Stay tuned!
The links to external sites in this post are affiliate links, and we will be compensated when you make a purchase by clicking through our links.